Qanghee, Amazon Warrior
AF031 28mm scale by Adiken.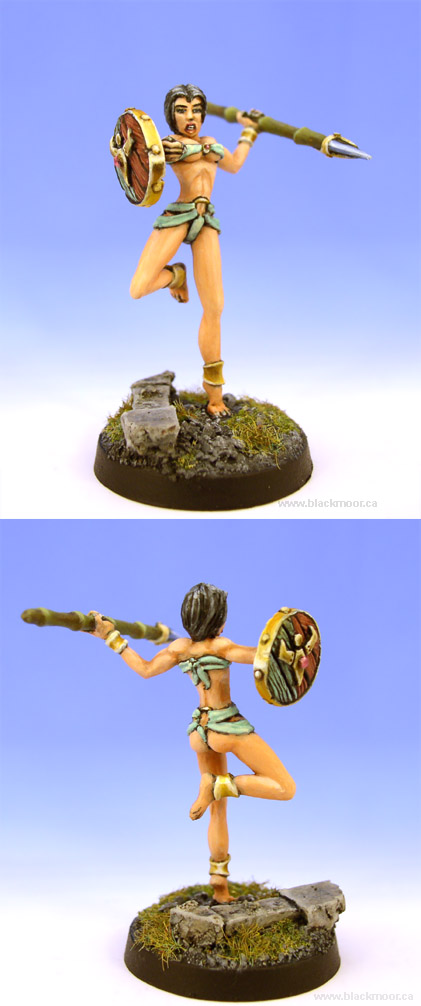 A much better sculpt of an Amazon by Adiken, than the first one I did. However her face is somewhat odd and her right hand is a quite a mess.
She didn't seem to take long to paint. Most of the time was consumed by trying to correct errors in the sculpt with strategically placed highlights. Much like a makeup artist would use.
I don't have too many of these models, this is one that picked and bought because it seemed rather a charming sculpt. Especially with the short cropped hair and the bamboo spear shaft being a nice change. Charming but difficult. The sculpts from Adiken are getting better and better though. :)
She is mounted on a 25mm round base with a cork wall, rocks and flock.
Painted 2004